Headed by its founder, Mr., Thomas Gucciardi, we welcome you to our site.  Please click on the Our Creed tab to view our ethics. Mr. Gucciardi has over 25 years of experience focused on Life Insurance, Fixed Annuities, & Long Term Care Insurance. He spends countlesshours in person with his clientèle to accomplish your Estate Planning Goals.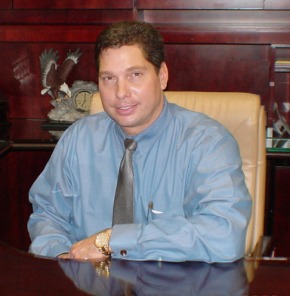 The agency focuses on "evaluating your risk tolerance"  also your "Goals & Objectives" plus your "Income Needs."   The agency has hundreds of millions of dollars under management in the Fixed Annuity market. We pride ourselves in personalized service.
We specialize specifically in converting assets into tax free benefits for your loved ones.  All transactions are conducted in person. Yes, we make house calls. We pride ourselves in providing all customers with a detailed personal "inventory of your assets booklet and a detailed description on how your loved ones will inherit the assets".  A book that your children will find extremely useful upon death. The details for your beneficiaries are priceless.
Many seniors pass away leaving a huge tax burden & paperwork nightmare for there loved ones.  We provide a service that is free and will give you peace of mind. Please contact Mr. Thomas Gucciardi at 954-804-4381 or email at [email protected].